Jamie Roybal
Principal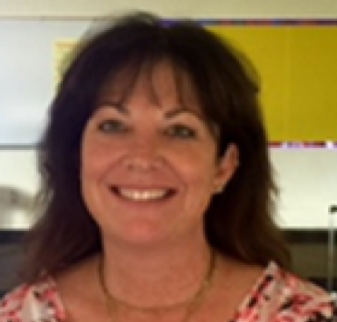 Email:
Jamie_Roybal@dpsk12.org
Phone:
720-424-7702
Department(s):
Administration
Colleges/degrees: B.A. English and Math with an emphasis in Education; MA in Educational Counseling; Principal Licensure Program; ABD in Educational Leadership
 Greetings Ellis Community, I am very excited to begin my second year as the Ellis Elementary School Principal. Prior to my principalship at Ellis, I served three years in the role of Instructional Superintendent (IS), where I worked in support of school leaders and school communities in northwest Denver.  Before serving as IS, I was an Elementary School Principal at Gust Elementary School in southwest Denver for eight years.  
My educational career began in secondary schools, as a middle school English and Math Teacher.  Additionally, I worked as a Student Advisor for several years to support teachers and students with disciplinary concerns, and I served as a middle school Assistant Principal for five years.
 On a personal note, in addition to serving DPS as an educator, I am a wife, a mother, and a grandmother. Our son is a firefighter married to a 2nd Grade School Teacher, and we have three grandchildren aged 10, 8, and 2!  I love spending time with them, and I am so lucky to have them living nearby in Peyton, Colorado.