Eufracia Aragon
Teacher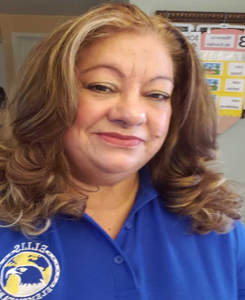 Email:
Eufracia_Aragon@dpsk12.org
Phone:
720-935-7735
Department(s):
Kindergarten
Family: We have 7 members in my family. We have 3 kids, two boys and a daughter. We also have 2 grandchildren.
Colleges/Degrees: UNC- Elementary Education
Why I work in education: Because I never want to stop learning, also because I love children and making a difference, and love seeing results and grow. I have been a teacher for 13 years.
Hobbies/In my spare time: Cook, walk, plant.
Something you'd be surprised to know about me: I have 6 sisters and 3 brothers