Araceli O'Clair
ELA-S Literracy Intervention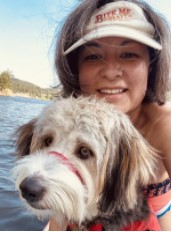 Email:
aoclair@dpsk12.net
Phone:
720-424-7733
Department(s):
Support Teachers
Family:
Husband, Daughter, Gabriella (14) and Son, Kelsen (12), 2 dogs
Colleges/Degrees:
Worcester State University – Bachelor of Science, Urban Studies

University of Colorado Denver – Masters in Linguistically Diverse Education, with a concentration in Bilingual Education

University of Denver – Ritchie Program for School Leaders 
Why I work in education:
I work in education because I love working with students and staff!  Human development is fascinating to me and I find much joy in witnessing the magic of learning in a child's eye.  I am especially committed to supporting children whose family comes to the United States from a different country. As a child of immigrants from Mexico, I hope to be a support not just for students, but for families as well.  
Educator since 2002 in the following roles:
Aurora Public Schools: Paraprofessional
Denver Public Schools: ELA-S Teacher, ELA Instructional Specialist, Assistant Principal, Principal, ELA-S Intervention Teacher
Hobbies/In my spare time: Paddleboarding, Camping, Hiking, Star Gazing, Lounging, Travel
Something you'd be surprised to know about me: I serve on two non-profit boards: Vuela for Health and Whole School Leadership