Donors Choose
Posted April 21, 2022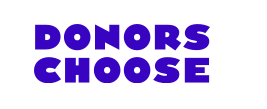 My Project
Ellis Elementary is currently a turnaround school and we're on a mission to narrow and close the opportunity gap for our students. It's a community not without its challenges, but with the potential to not just survive but to really thrive. We nurture and empower whole humans who grow into life long learners.
With this wide format printer, we would be able to create vibrant academic and social emotional support posters that could be displayed in our classrooms, library, hallways and other common spaces.
Right now, our teachers and students are creating posters and anchor charts for our classrooms by hand, which means it is difficult to reproduce large visual resources we need multiple copies off. The printer would allow us to create, print, and laminate high quality visual resources that could be reused for years to come!